Nesselwang - Halblech 42 kilometer
There is plenty to delight romantics on this Alpine tour through the eastern Allgäu. Step into the fairytale world of King Ludwig II on a tour of the castles of Neuschwanstein and Hohenschwangau or visit the Museum of the Bavarian Kings. Three lakes, Weissensee, Hopfensee and Forggensee, also offer romantic picture-book scenery.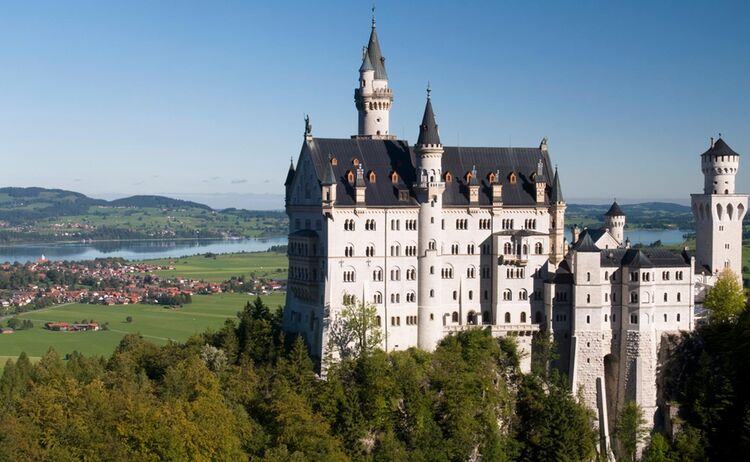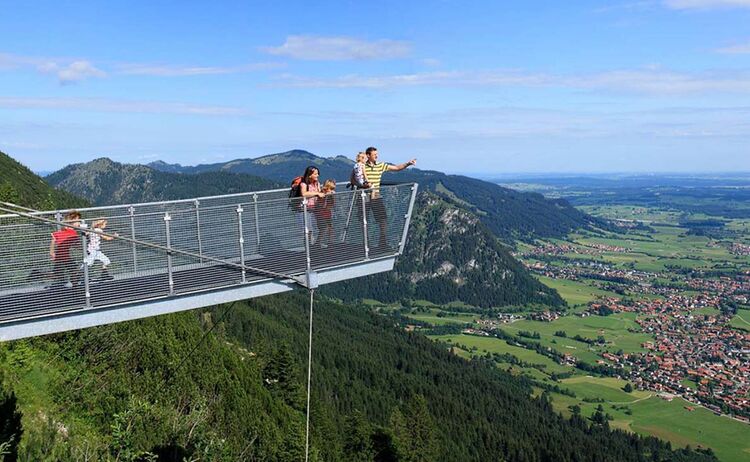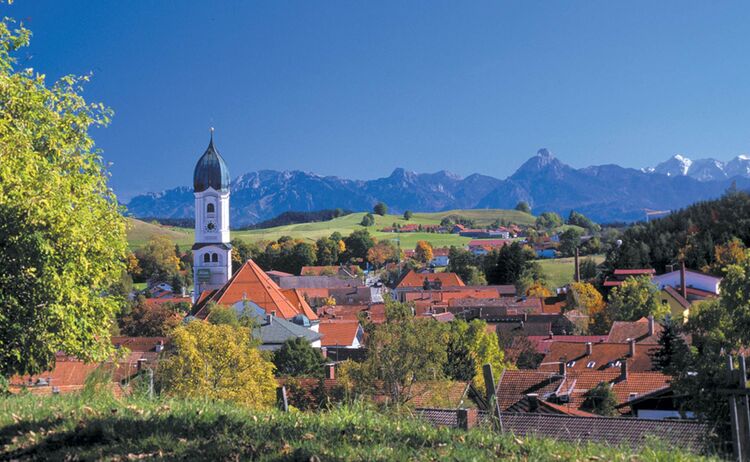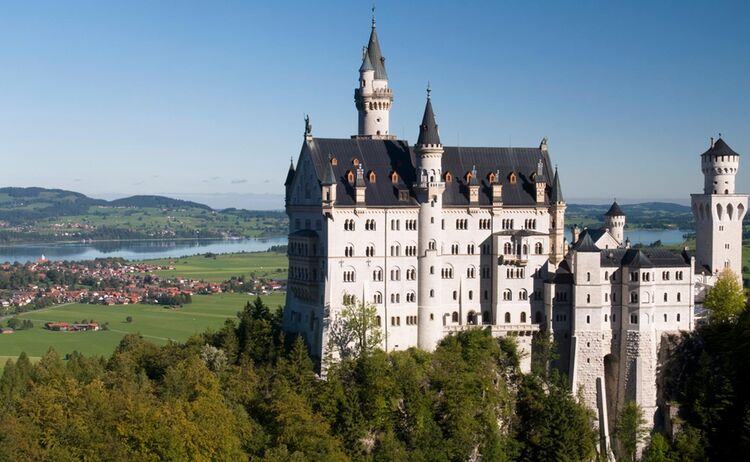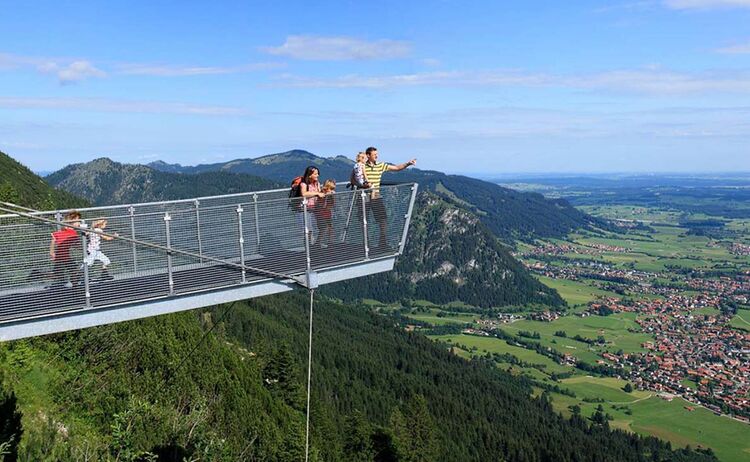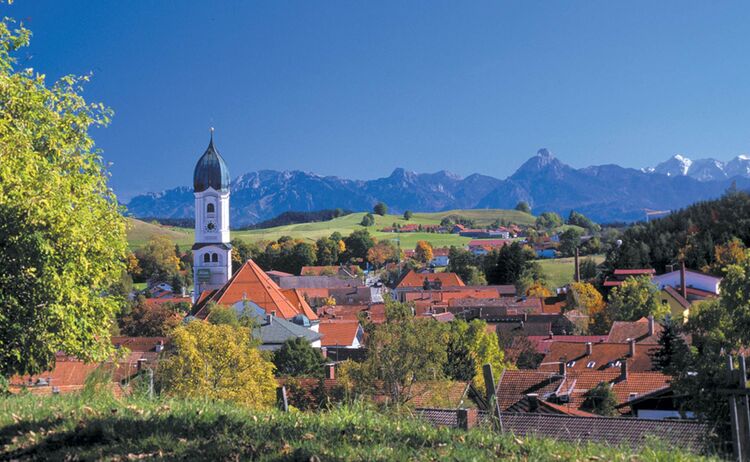 From Wertach we reach Grüntensee lake, where perhaps we could swap four wheels for two for a few hours? The cycling and mountain biking arena is a joint project of the communities Oy-Mittelberg, Wertach and Nesselwang, offering a wide range of 15 attractive tours: from gentle family oriented tours to demanding full-day epics for technically savvy and physically strong bikers. There are 580 km of trails with over 12,000 m / 40,000 ft of ascent waiting to be conquered. As a result, one or another incline may feel quite different when you have to do it under your own steam. Such cycling demands a hearty appetite, and what could be more satisfying than an Allgäu cheese spätzle?
A subject you are certain to come across in the Allgäu is cheese; along our route are plenty of opportunities to learn more about the cheese making process, and of-course sample the produce.
Pfronten, the next village after Nesselwang, has become devoted to the healing powers of hay; this comes exclusively from mountain meadows, more than 900 m / 3,000 ft in altitude, which are neither grazed nor fertilized. The inexhaustible healing power of mountain meadow hay with over 70 different herbs, grasses and medicinal plants has many different usages. Maybe take a 'hay stamp' massage to loosen up those drivers' muscles again!
The lakes Weissensee, Hopfensee and Forggensee line the German Alpine Road providing numerous opportunities for a refreshing dip in cool water. Contrasting to the mountain areas where the sun often hides earlier than expected, these lakes allow us to bask in glorious rays late into summer evenings.
From Füssen, which once fascinated King Ludwig II, we follow in his footsteps on a tour through Hohenschwangau Castle, where he spent much of his childhood. Overlooking the area is Neuschwanstein castle, whose completion he himself did not live to see. But before all of that we focus a bit more on the town of Füssen itself.