Following the oldest pipeline in the world
Bernau am Chiemsee - Inzell 53 kilometer
This section of the German Alpine Road runs through the Chiemgau region, via Rottau and Grassau, along the old pipeline that used to transport brine, before continuing to Marquartstein and Unterwössen. For glorious scenery and activities in unspoilt nature, look no further than Reit im Winkl, Ruhpolding and Inzell.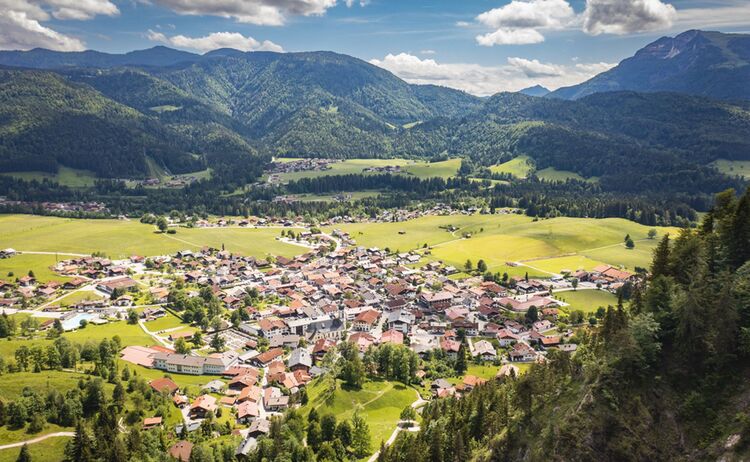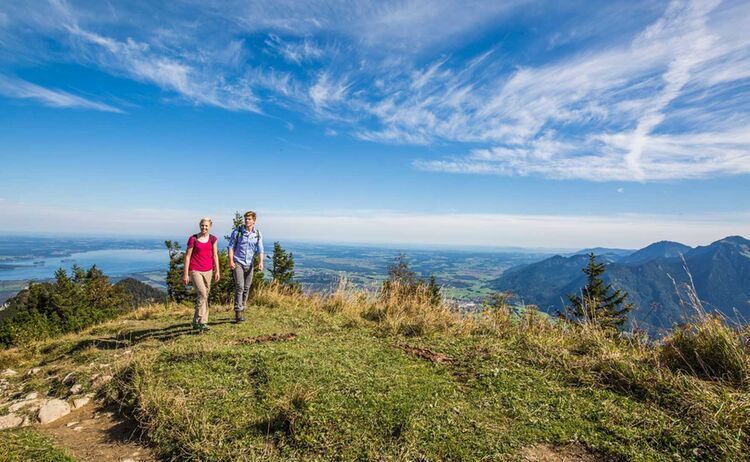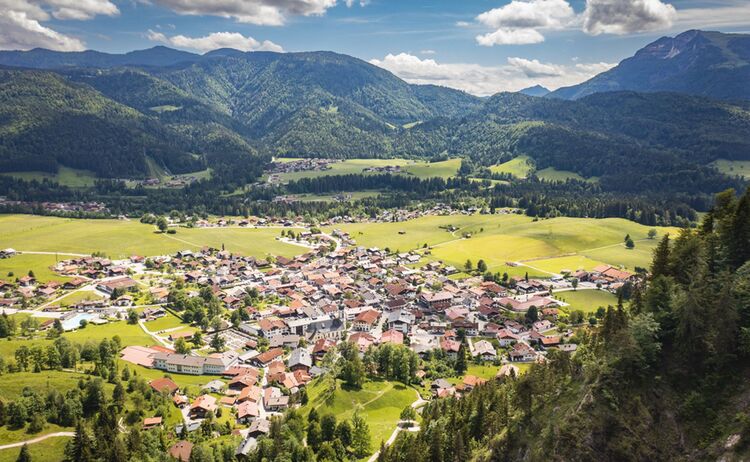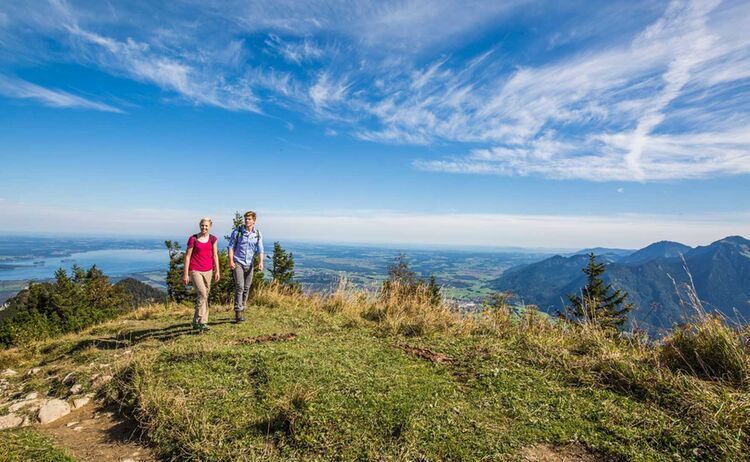 Coming from Bernau am Chiemsee, our route passes through Rottau and Grassau - between which we find the Salz (Salt) & Moor Museum. We travel along the 'first pipeline in the world', which brought brine to Rosenheim from the salt mines in the Berchtesgaden area.
After a right turn on the outskirts of Grassau we follow the river Tiroler Ache south to Marquartstein, which is located not far from a mountain called 'Hochplatte' (High Plateau). At 1,587 m / 5,200 ft it holds a unique view of lake Chiemsee and the Chiemgau Alps.
The road continues to rise from Unter- (Lower) to Ober- (Upper) Wössen. In Unterwössen we find a renowned, traditional Alpine gliding school. With only one direction in mind, upwards, the German Alpine Road climbs 6.5 km / four miles on a 12% incline to the Masereralm. Before descending to Reit im Winkl, we enjoy some premium hiking trails and unique mountain experiences.
The German Alpine Road now pushes on through some typical mountain scenery: the 'Drei-Seen-Gebiet' where we then find on the horizon between the mountains Rauschberg and Hinterberg the biathlon metropolis of Ruhpolding.
Passing the Ruhpolding Holzknechtmuseum (Carpenters' museum) and Biathlon Centre, the Chiemgau Arena, we follow the road to Inzell. Known for its international speed skating events at the Max Aicher Arena, Inzell is the idyllic mountain village.