Majestic finale at Lake Königssee
Inzell - Schönau am Königssee 36 kilometer
The German Alpine Road comes to an end for cars, motorbikes and motorhomes in the Berchtesgaden region. You are sure to have many memories of its people and places. Recommended excursions include pleasure cruises on Lake Königssee with views of the fabled Mount Watzmann and scenic walks through Weissbach Gorge and Wimbach Gorge.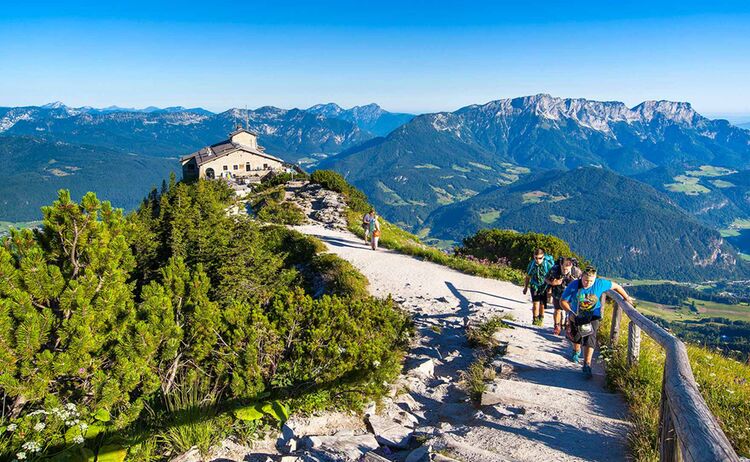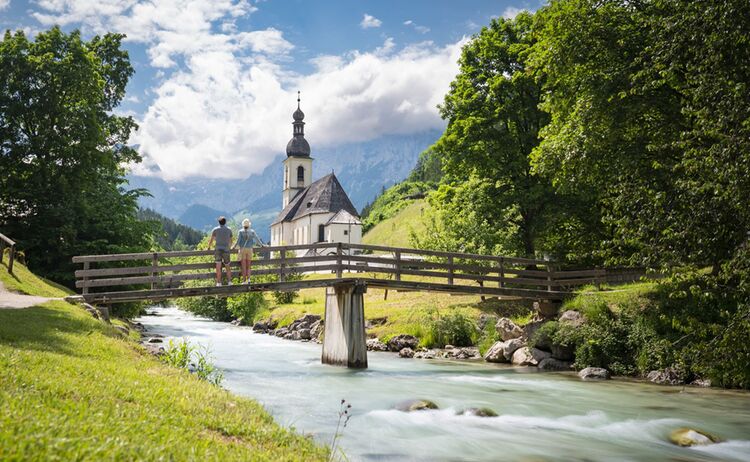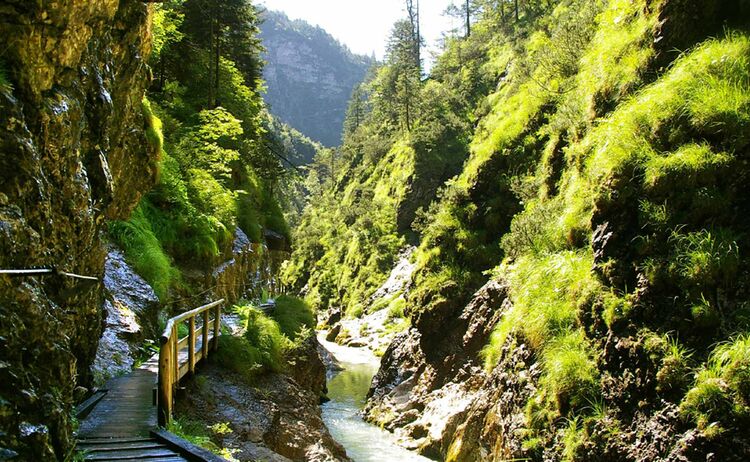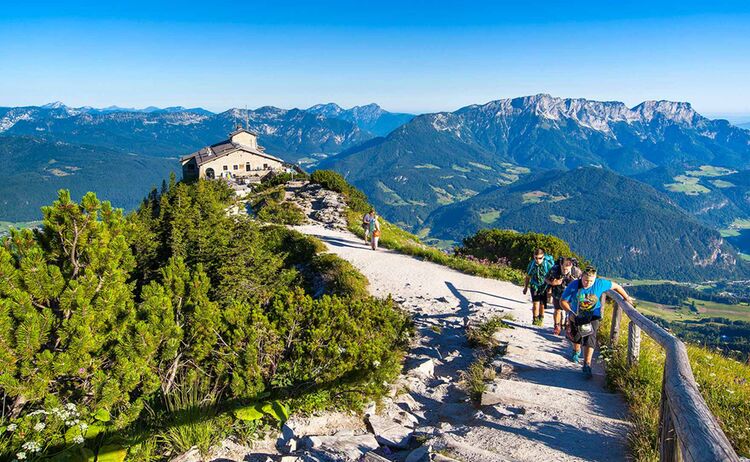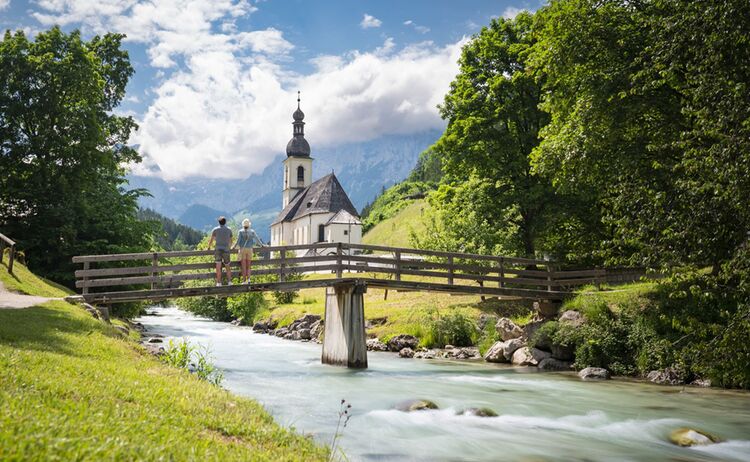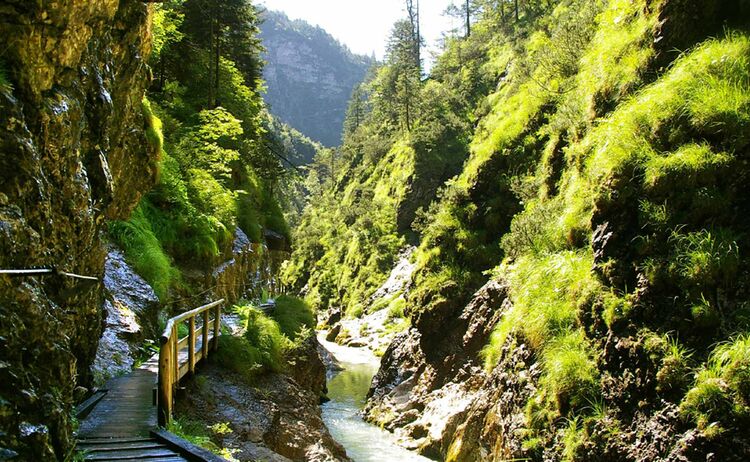 From Inzell we come to the final stage of the German Alpine Road with the magnificent scenery of the Berchtesgaden Alps. The area between Weißbach and Schneizlreuth is ideal for hiking in the wild and romantic Weißbachschlucht (gorge).
Before the road rises towards Ramsau, we recommend a quick trip to Bad Reichenhall, where the Bavarian state baths were once world famous for their salt and brine cures.
Now our route passes the 868 m / 2,800 ft high Schwarzbachwacht pass, opening up our first view of the Reiteralpe, and the mountains Hochkalter and Watzmann. In the village of Ramsau an irresistible photo stop at the Church of Saint Sebastian is in order - in 2012 it celebrated its 500th anniversary.
Driving past the roaring Wimbachklamm gorge, we head on to Berchtesgaden, where we must visit the royal castle and historic town centre. As opposed to going immediately to lake Königssee, the King's lake, we can loop over the Rossfeld-Panoramastraße - Germany's highest scenic road route and enjoy the view all the way into Salzburg (although the German Alpine Road is toll-free, this add-on is a toll road all year). Also, a popular family excursion is the nearby summer toboggan run and salt mine.
At the end of the German Alpine Road we reach lake Königssee, upon which we take an electric boat to the famous pilgrimage church of St. Bartholomew.