Reit im Winkl
Winklmoos Alpine meadows
This idyllic mountain village has a centre that is unmistakeably Upper Bavarian and is home to many traditional restaurants and guesthouses. It offers stunning scenery, Alpine meadows and internationally acclaimed attractions. If you like skiing be sure to visit the slopes of Winklmoos-Alm.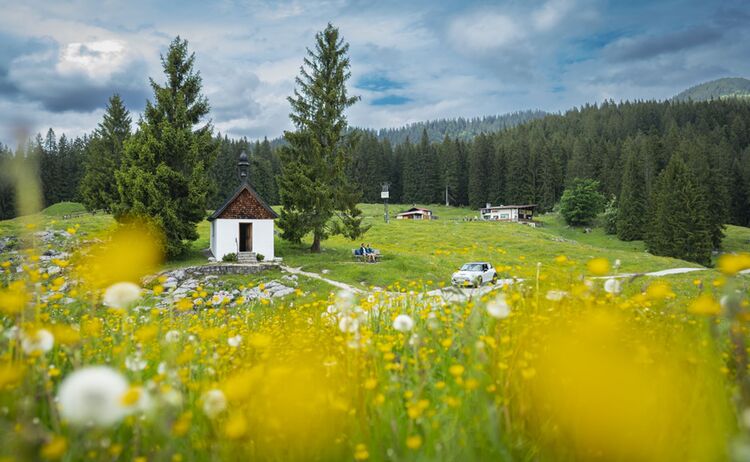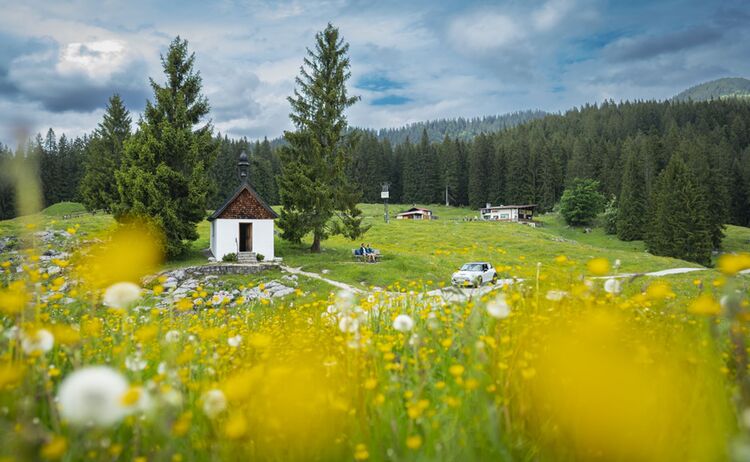 Reit im Winkl has everything you might want of a holiday destination: ancient, rustic farmhouses, wooden, flower-laden balconies, churches, chapels and fields, and meadows of contented cows. If that weren't enough, it offers unspoilt scenery as far as the eye can see. Reit im Winkl has a maypole and a church, and there is at least one chapel in each part of the village.
Reit im Winkl is situated in the southernmost corner of Germany – an area of unparalleled natural beauty. The broad, west-facing valley is clear of mist and drenched in sunshine. There's everything you could need for an active holiday, with the Chiemgau region's first quality certified walking trails, its first via ferrata and a variety of family attractions. Of particular note is the cross-border 18-hole golf course, which boasts uninterrupted views of the steep and craggy mountaintops of Wilder Kaiser and Zahmer Kaiser. To experience the idyll of the Bavarian and Austrian Alps in impressive style, and to enjoy views stretching all the way to the main Alpine ridge, take a ride on the old-fashioned chairlift from the Winklmoos-Alm to Dürrnbachhorn. On more than 20 Alpine meadows, hikers and mountain climbers on long or short tours can be seen restoring their energy with their traditional Bavarian picnics.