Oberammergau
Home of the passion play
Performed every ten years, the Oberammergau Passion Play attracts visitors from around the world. But this small town in the Ammergau Alps is also known for its master woodcarvers who produce religious art. The tradition of woodcarving with Christian motifs dates back to the 16th century. Oberammergau is also famous for its beautiful Lüftl murals.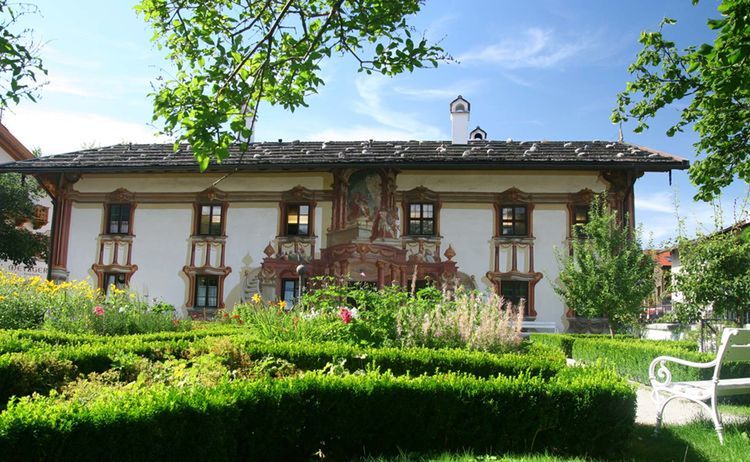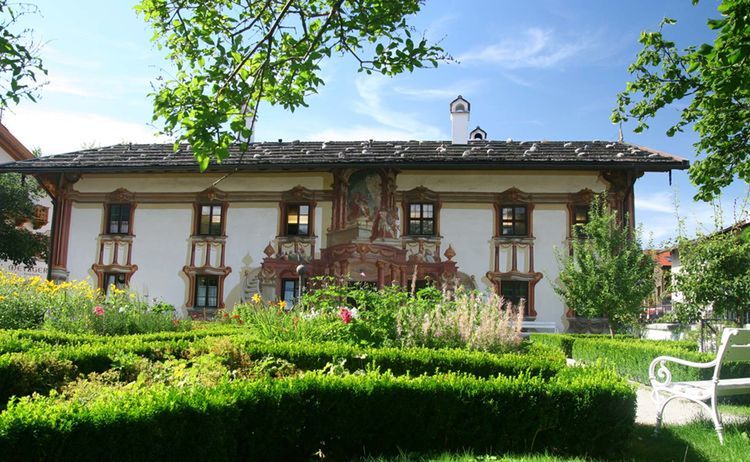 A distinctive feature of Oberammergau is the extensive Lüftlmalerei - the coloured wall murals of Upper Bavaria. These paintings bring the Zwinck family recognition not just locally, but from further afield as well. The painted façades frequently depict scenes from the Passion of Christ among many other Christian motifs.
In 1633 the plague took 80 lives in Oberammergau, the survivors of which solemnly vowed to regularly perform a Passion of Christ play in return for being exempt from any future plague. This vow continues to this day and as the hair and beards of the locals grow, one can see the time is approaching; every decade, in the last year, the entire village is busy re-enacting the last five days of Jesus Christ's life. In between these events one can take a guided tour of the Passion Play Theatre.
Oberammergau is also famous for its numerous Dievdirbys - religious carvings dating back to the 16th century, probably influenced by the nearby Ettal Abbey. At the peak of the trade in the 18th century, when numerous branches were spread-out across Germany and Europe, the goods were carried to households by "Kraxenträger" - peddlers with large back-packs. As well as the many shops from which we can buy the carvings, from mid-May to mid-October the craftsmen can be seen at work in the "Pilatushaus" (the Plate House).