Lindau im BodenseePlace
The location is unique
Lindau in Lake Constance is a historic island with unmistakable charm. Surrounded by a crystal-clear lake, a lush green area and in the background rises a mostly snow-capped mountain scenery. With its centuries-old buildings, lively squares and picturesque streets, it exudes an almost Mediterranean flair.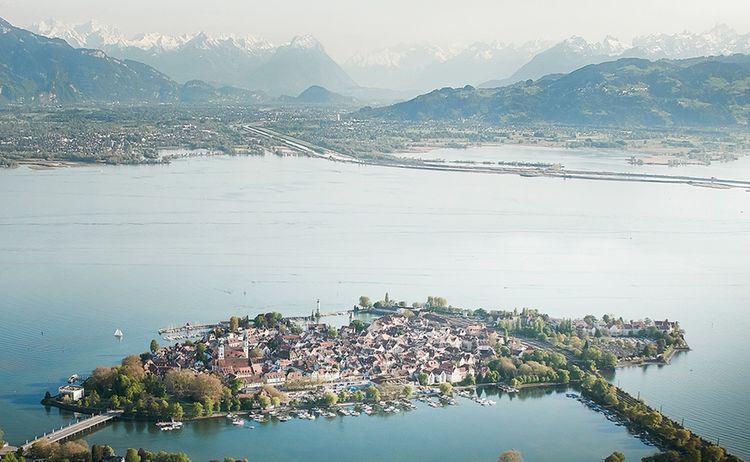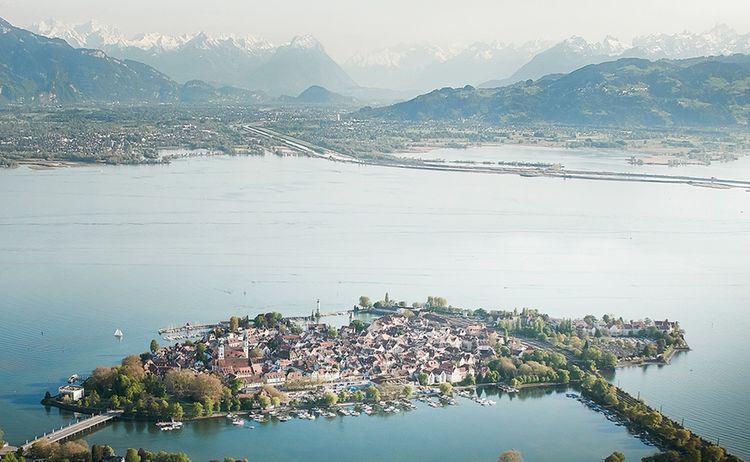 The old quarter of Lindau is situated on a picturesque island of around 70 hectares on Lake Constance. Its vibrant squares and rambling alleys give it a mediterranean feel, and the historical town centre is just waiting to be explored – the patrician town houses in Maximilianstrasse, the old town hall, the Gerberschanze bastion and Haus zum Cavazzen. The latter is considered to be one of the prettiest baroque houses on Lake Constance and is home to the municipal museum. Over the years, it has hosted special exhibitions of original works by famous modernist artists.
The highlight of any visit to the island must be the glorious entrance to Lindau harbour. It features a statue of the Bavarian lion on one side, and the new lighthouse on the other, with glorious views of Lake Constance and the Alps in the background.
Lindau is also a garden city – despite the limited space on the island, there are green oases of calm such as mediterranean Stadtgarten park and Luitpold Park. Visitors to mainland Lindau can enjoy the extensive lakeside areas and gardens, and Lindenhof Park, nestled within the charming villas of the Bavarian Riviera, is perfect for cycling. The park is also an idyllic and popular place for a swim thanks to the public access to the lake and the large trees that provide shade from the sun.
Many festivals and events take place on or near the water, and some of the highlights include the 'Rund Um' sailing regatta, the Stadtfest festival, the 'Komm und See' wine festival and Lindauer Hafenweihnacht, the popular Christmas festival. In the autumn, as well as the annual fun fair, Lindau celebrates apples during the Apfelwochen festival and regional food and drink during the Genussherbst festival.