Lindau im Bodensee
The island and garden town on Lake Constance with a mediterranean feel
Buildings with centuries-old facades and alleys bursting with history. Avenues for strolling along and parks for whiling away the hours. Secluded bays with impressive views and lively squares with a vibrant atmosphere. All this and much more is waiting to be discovered in Lindau.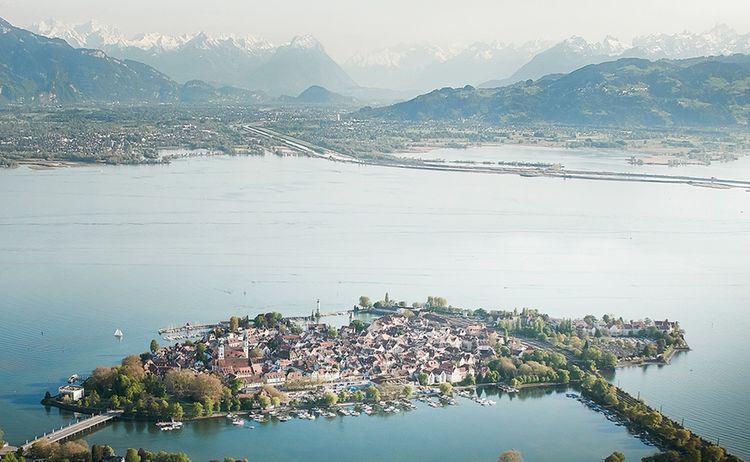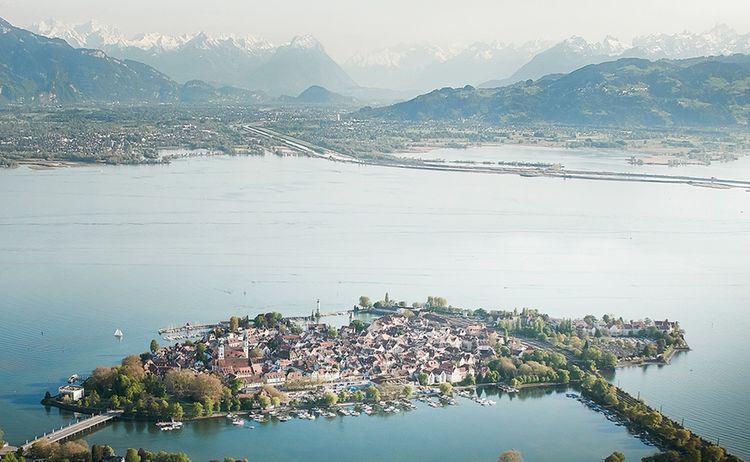 The island near the eastern shore of Lake Constance covers around 70 hectares, making it the second-largest in the 'Swabian Sea'. The winding alleys and medieval buildings give the old quarter a particular charm and an almost mediterranean feel. In the harbour, visitors are welcomed by the Bavarian lion and Germany's most southerly lighthouse. The lake is a popular place for swimming, stand-up paddle boarding and canoeing in the summer, and for day trips on the pleasure boats.
The Bavarian Riviera, a belt of grand houses along the mainland, gives you an idea of how popular Lindau has been in the past as a place to retreat to and relax. And that comes as no surprise, as walking through the parks and gardens with their views of the Alps, Lake Constance and the gently rolling hinterland really is a balm for the soul. The area is also a great destination for an active holiday of hiking, Nordic walking or cycling.
Culture lovers will find that Lindau compares favourably with other centres of art and culture. For example, the Marionettenoper with its more than 400 puppets is the only puppet theatre company in Germany to focus exclusively on music theatre. And every summer, the town museum hosts high-calibre exhibitions on artists of the modernist movement.
Some of the highlights in Lindau include the 'Rund Um' sailing regatta, the 'Komm und See' wine festival and Lindauer Hafenweihnacht, the popular Christmas festival. In the autumn, popular events include the annual fun fair, the Apfelwochen apple festival and the Genussherbst regional food and drink festival.