Füssen
The gateway to Neuschwanstein Castle
In Füssen, the German Alpine Road meets the Romantic Road and the Via Claudia Augusta. The romantic old quarter almost has an Italian feel and is a delight to explore with its pavement cafés and squares. There are panoramic trails for walkers and cyclists on the higher terrain – and the next swimming lake is never far away.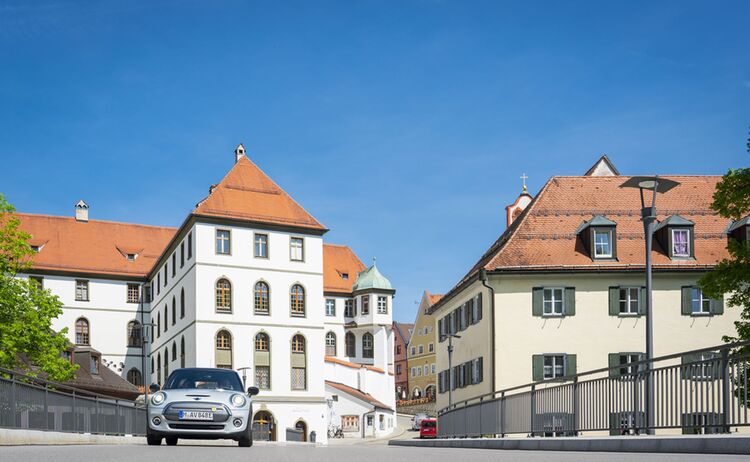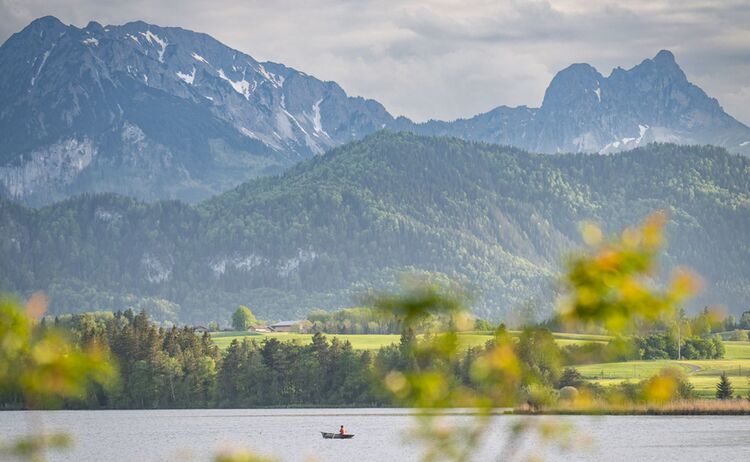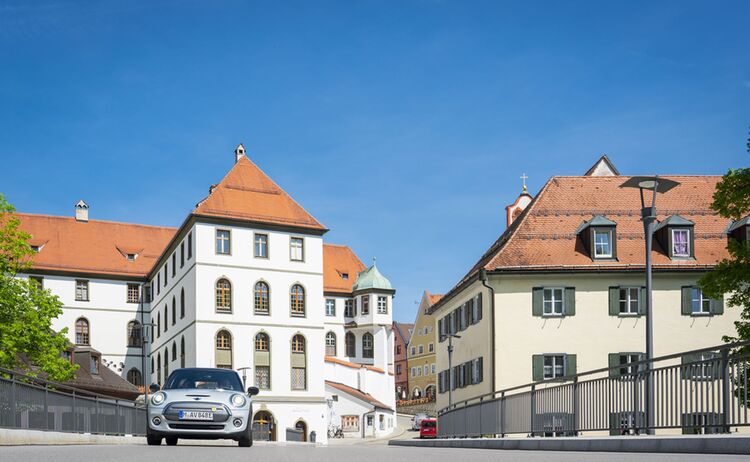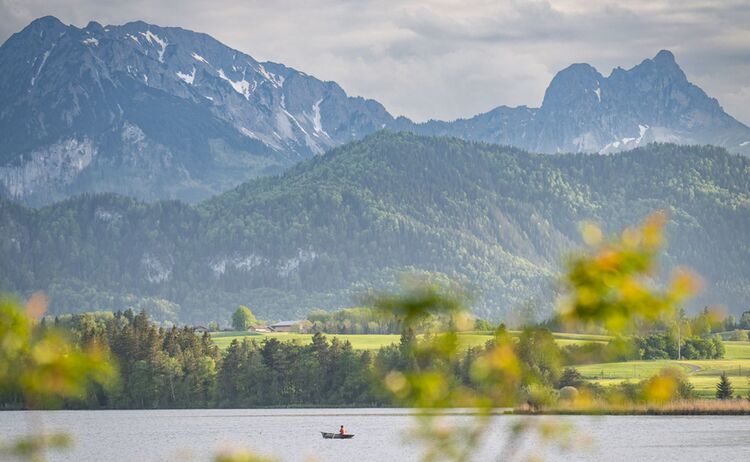 Here, where the gently rolling foothills of the Alps, with their many lakes, submit to the giant summits like Wächter, the Bavarian kings found their calling. Maximilian II built his residence Hohenschwangau in the 19th century at the foot of the mighty Säuling, where the royal family spent many summers. His son Ludwig II built Neuschwanstein Castle, a stone medieval holy-grail dream-come-true, and a refuge for the king far away from court ceremonies and government obligations.
A short ride away (4 km / 2.5 miles) Bavaria's highest town is waiting. Füssen is where the German Alpine Road meets the 'Romantic Road' and the 'Via Claudia Augusta'.
The romantic old town of Füssen has almost an Italian flair - its squares and street cafes are ideal for nosing around. It was in Füssen's heyday of the early 16th century, when Emperor Maximilian visited almost forty times, that the town walls and gothic town houses were built. During this time the 'Hohe Schloss', the then residence of the prince bishops of Augsburg, was expanded with the façades being covered by illusionary artwork. Today it houses a branch of the Bavarian State Picture Collection.
On the banks of the river Lech is the City Museum - formerly the Benedictine monastery of St. Mang. Magnificent baroque interiors recall the richness of the Convent with illustrated lutes and violins reflecting the city's importance as the cradle of European lute construction and an important violin-building centre.
Füssen is surrounded by one of the most beautiful landscapes in Bavaria, with impressive alpine summits, rolling hills and more than ten lakes. A host of routes await walkers and mountain bikers, and a dip in the next lake is always just around the corner. Extra tips: (i) The best view of Neuschwanstein is from a boat cruise on the Forggensee lake (running from early-June to mid-October). (ii) A treetop walk in the forest-discovery-centre allows you to see the Lech woods in a new light.