Berchtesgaden
A mythical place
Berchtesgaden is a wonderful mixture of unspoilt nature in Berchtesgaden National Park and a historical town centre that is perfect for strolling around.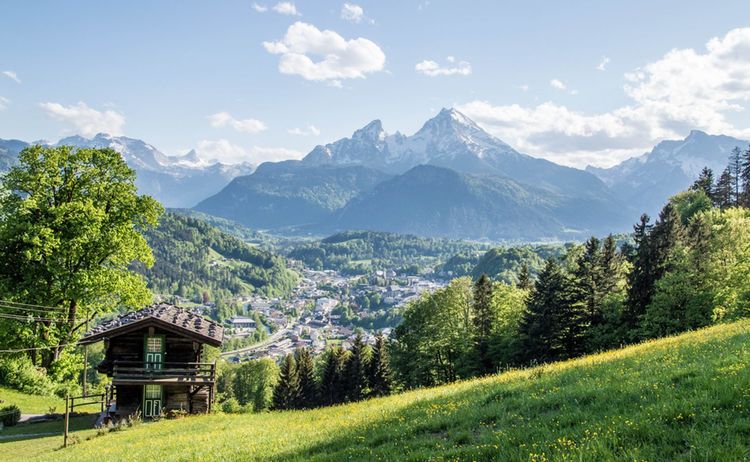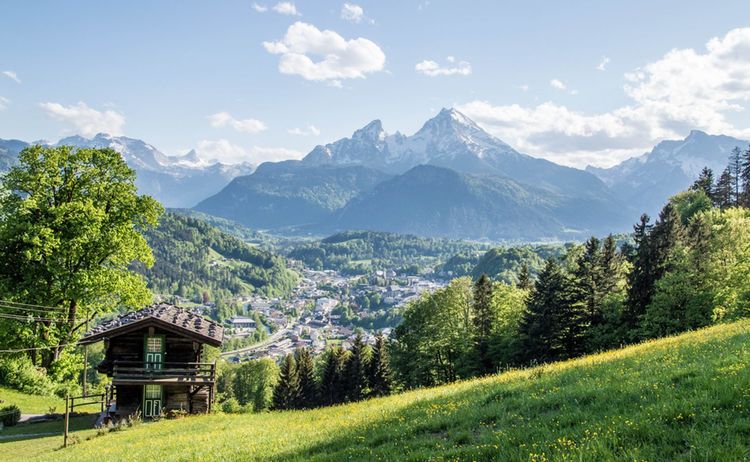 The Berchtesgadener Land is known far and wide for its myth-enshrouded mountains, rolling hills and idyllic Alpine meadows. And with good reason, as this wonderful region is home to the some of the most beautiful trails and routes for mountaineers, walkers and mountain bikers. The Berchtesgadener Land offers almost limitless choice, from easy-going Alpine routes to hardcore hiking on Mount Watzmann. The unspoilt countryside in Berchtesgaden National Park provides an opportunity to relax and recharge your batteries, as does the unmatched tranquillity of the many Alpine meadows.
Berchtesgaden itself, on the other hand, is buzzing. This market town has evolved into a vibrant centre where the traditional and the modern sit side by side. It offers many options for a spot of window shopping and a bite to eat. Inviting shops, cosy cafés, excellent restaurants and traditional inns, many family-run, are the beating heart of the historical town centre and promise plenty of Bavarian hospitality.