Bad Tölz
Market town with character and charm
The river Isar meanders through the town of Bad Tölz like a turquoise ribbon. On the eastern bank is the picturesque old quarter, where Lüftl art adorns the baroque facades of Marktstrasse. Yet for all the architectural splendour and vibrancy of the town, there is no shortage of stunning natural scenery. To the south you can see the majestic Alps.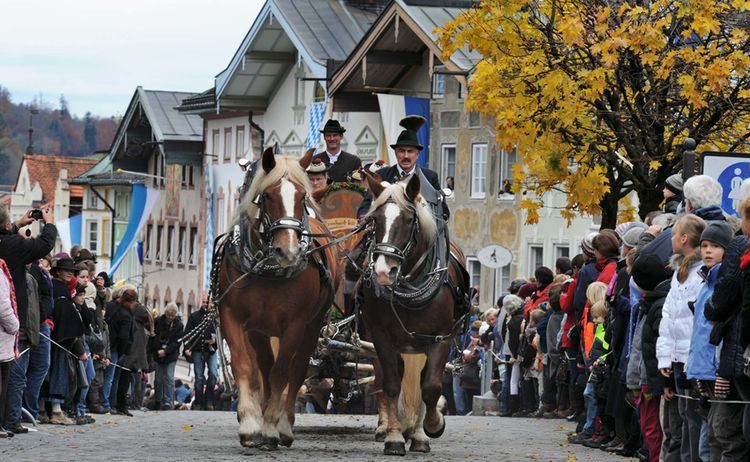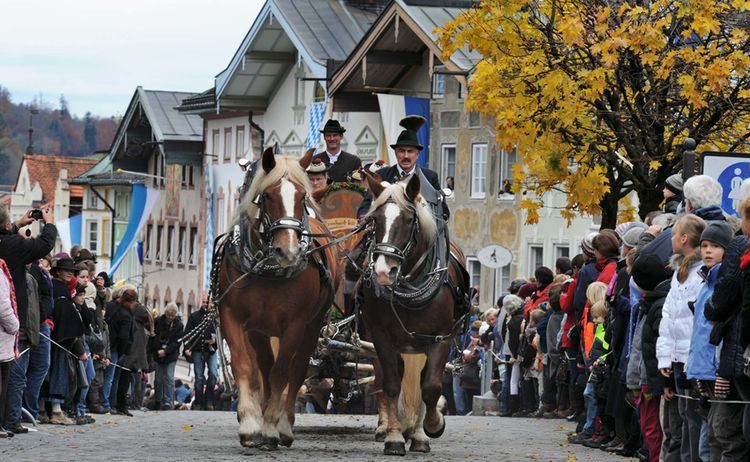 The Isar river meanders like a turquoise iridescent band through the town of Bad Tölz in the Tölzer Land. To the south rise the mighty Alps with their snow-capped peaks. On the right bank rises the picturesque old town - its market street in baroque splendour, façades covered in murals, the parlour of Bad Tölz. Urban flair in baroque architecture, yet deep in the midst of nature.
Already by the end of the 19th century, this town in the vicinity of Munich was more than just local knowledge. Prominent European royalty, artists such as Thomas Mann and the architect Gabriel von Seidl made the town their summer retreat - indulging in the local iodine cures for all kinds of ailments.
In the historic old town, alongside the impressive Market street, lies a web of winding alleys, small shops selling traditional local clothes, regional crafts, cafés, restaurants and traditional inns to ramble and saunter through. The best view of the Isar valley is from the Leonhardi chapel on the Kalvarienberg hill.
Tens of thousands of visitors come to Bad Tölz for traditional festivals like the Leonhardifahrt, where splendidly decorated horses and carriages form street processions in early November. But other events such as the Tölzer Rose Days or the Tölzer Garden Days (held usually around late May / early June) are crowd pullers too. There are also the Christmas markets when the days are not so long.
From Bad Tölz the road takes us up into the Isar river village of Lenggries with its hiking and skiing paradise of Brauneck, then onwards to the Sylvenstein dam holding back the fjord-like setting of the 'Isarwinkel'.