Bad Hindelang
The sunniest region in the south of Germany
On alpine terrain, the Alpine road in Bad Hindelang passes the districts Vorderhindelang, Hindelang and Bad Oberdorf, with the turnoff to Hinterstein and leads over the Jochpass, on which 105 bends complete 360 ​​meters of altitude difference, continue past the high-lying districts Oberjoch and Unterjoch.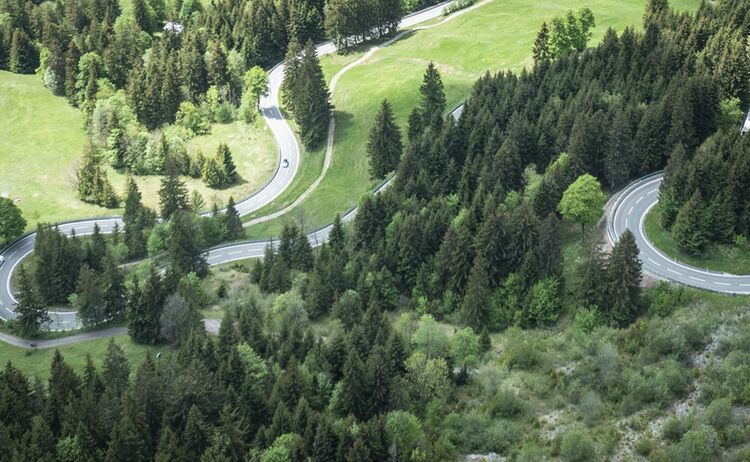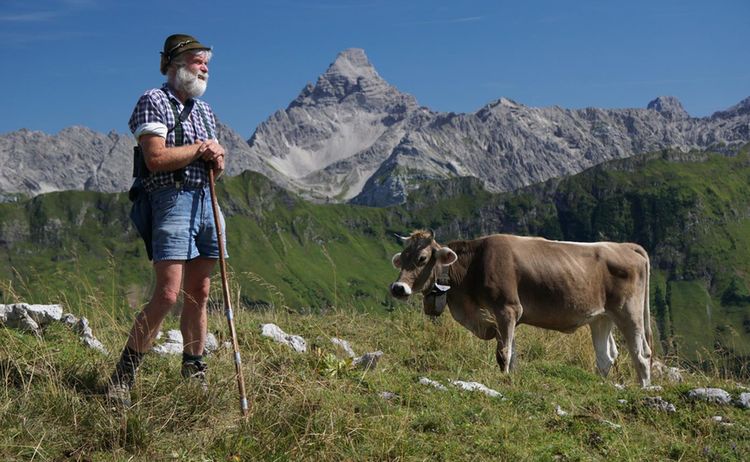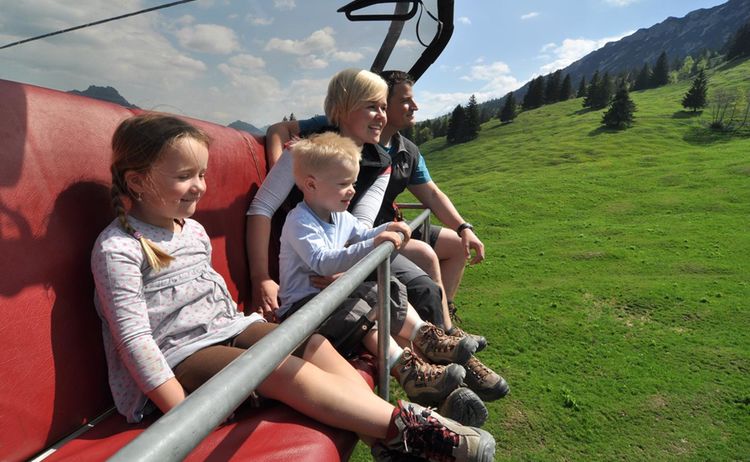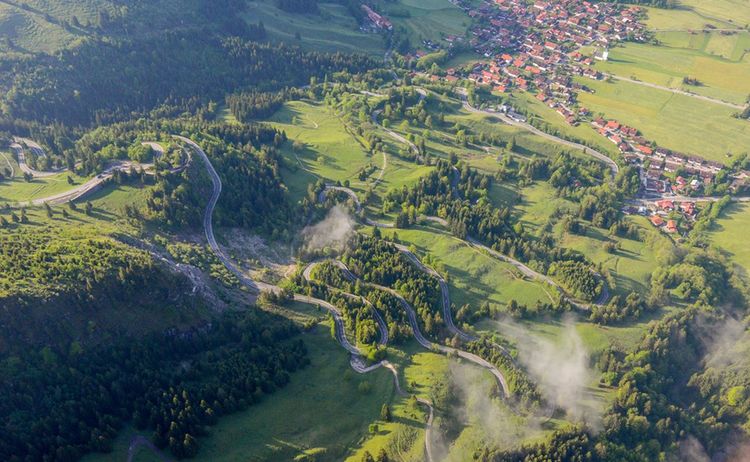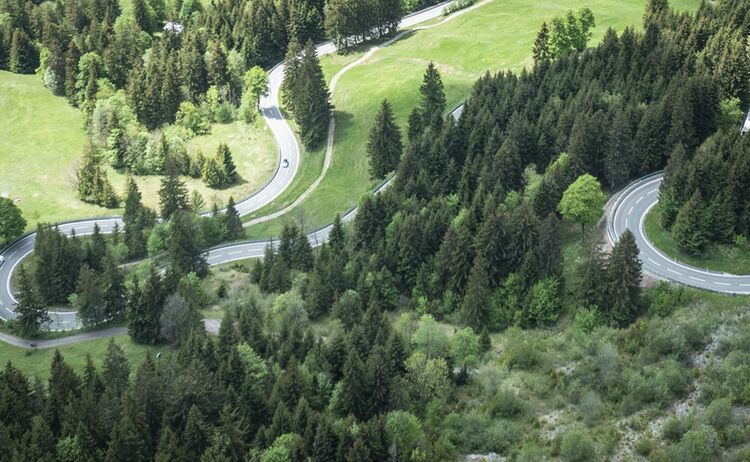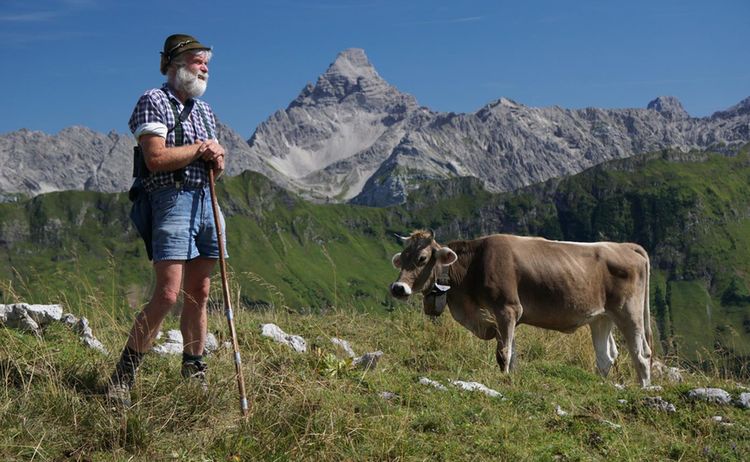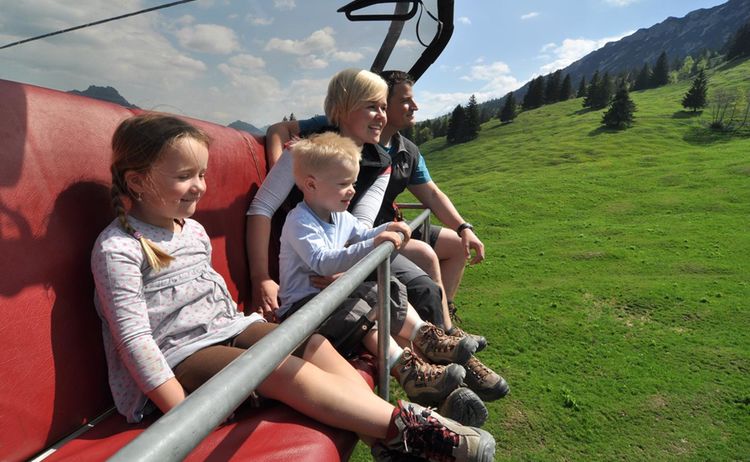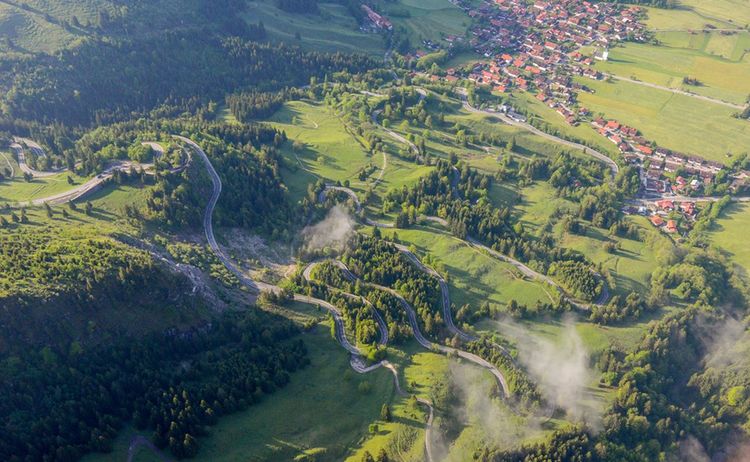 The German Alpine Road passes through Bad Hindelang, the sunniest Alpine region in southern Germany. Winding its way past Vorderhindelang, Hindelang, Bad Oberdorf and the turn-off towards Hinterstein, it takes you over Joch Pass, where the road bridges a 360 metre difference in altitude along 105 bends, and continues past the villages of Oberjoch and Unterjoch.
Situated at the heart of the Allgäuer Hochalpen nature conservation area, this region is highly biodiverse and is ideal for active holidaymakers, families and anyone who enjoys life. There are 300km of marked trails and numerous cycle routes that lead through unspoilt nature, three Alpine via ferrata for keen climbers and three cable cars that take visitors up high to enjoy the fabulous views of the valley.
The Bad Hindelang PLUS card offers 40 free recreational activities/benefits and is available from participating accommodation providers if you stay at least one night. It can be used, for example, for free rides on the cable car and local buses; it provides free entry to leisure facilities, such as swimming pools, and in winter can even be used as a free ski pass for the entire region. To celebrate its tenth anniversary in May 2020, the card also offers 20 new exclusive experiences such as a kässpatzen cookery course or a mountain bike training session with pro cyclist Nadine Rieder.
Bad Hindelang is a climatic health resort and hydrotherapy spa, and its clean air and unspoilt nature are particularly beneficial for allergy sufferers. Since 2011, more than 110 companies throughout the town have been certified allergy-friendly. In 2019, Bad Hindelang was awarded the TÜV product standards regulator's 'quality-certified spa resort for allergy sufferers' seal by the Bavarian Spa Association. The town provides a network of allergy-friendly amenities, including places to stay, eat and shop.