Aschau i.Chiemgau
The 'benchmark' at the foot of Mount Kampenwand
At the foot of Mount Kampenwand, the region's most famous landmark thanks to its three peaks, lies Aschau im Chiemgau, a climatic health resort steeped in tradition.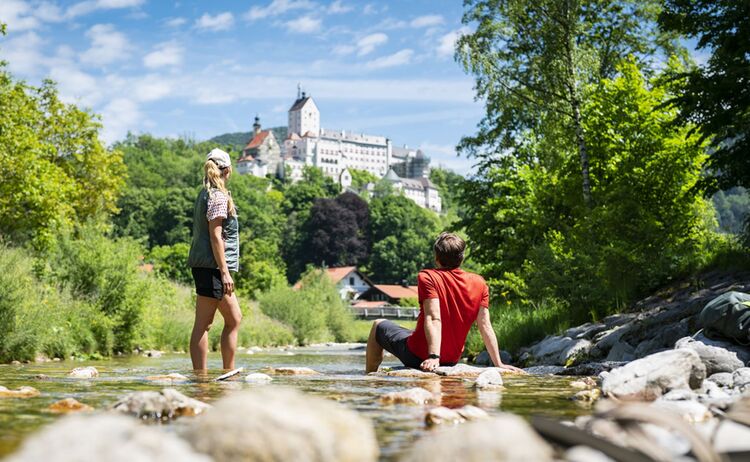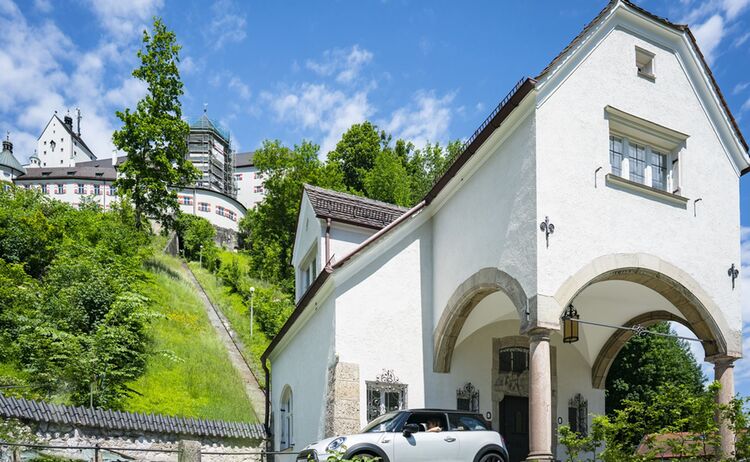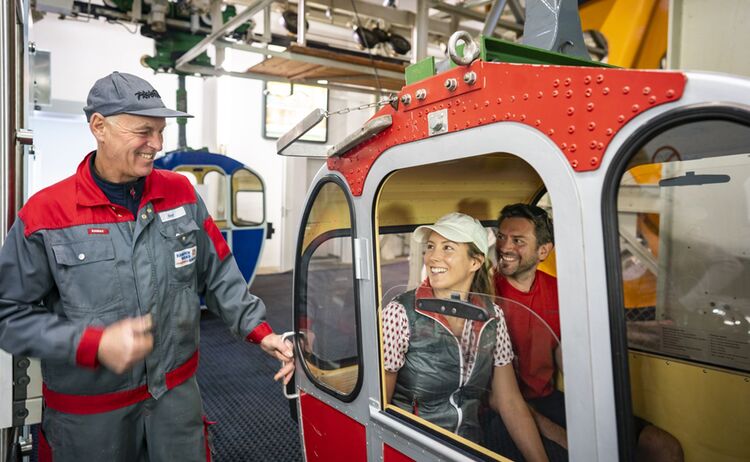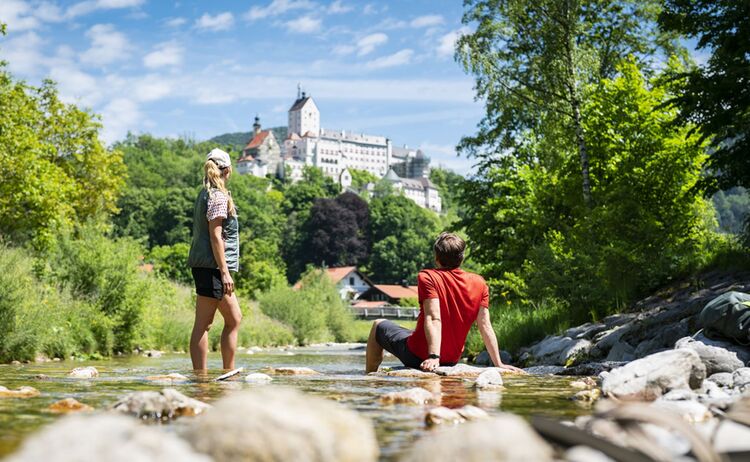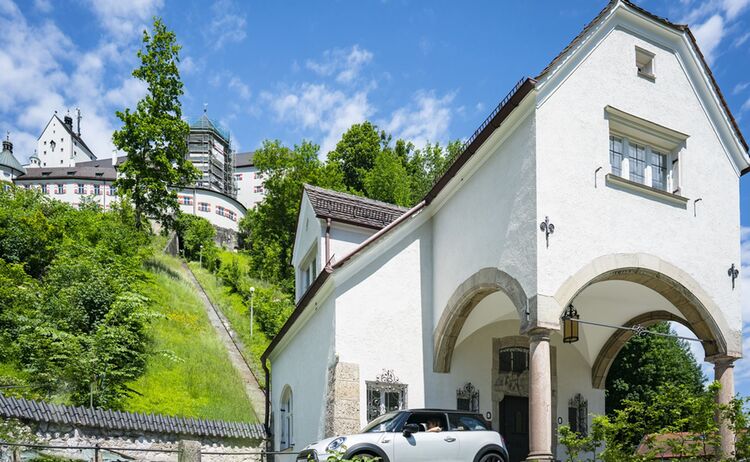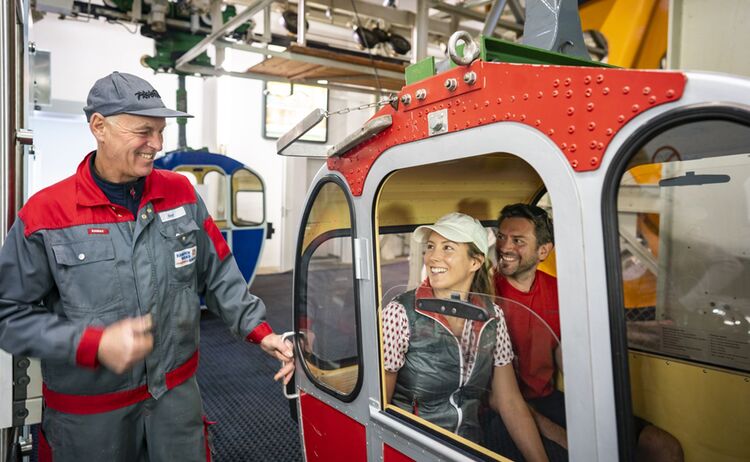 The burbling Prien river meanders through the hilly landscape of the valley of the same name, picturesquely framed by the three peaks of Mount Kampenwand. At its foot lies Aschau im Chiemgau, a climatic health resort steeped in tradition. Around 300 kilometres of walking trails wind their way through the valley or up to the peaks of Mount Kampenwand, which can also be reached by cable car. Families with children will particularly enjoy the western trail, the Boarische Entschleunigungsweg, which has nine stops featuring benches with unusual, themed designs. Each provides the perfect opportunity to take a break and admire the views of the valley, Hohenaschau Castle and Mount Kampenwand. A further 200 fun and unusual benches, designed by the municipality and by locals, associations and shops, can be found in the centres of Aschau im Chiemgau and Sachrang. Hohenaschau Castle, which was built in the eleventh century and stands sentinel above the town, is open to the public during the summer months.
A walk along the Prien river is great fun at any time of year. Along its banks there are old wooden doors that direct the eye to sights worth seeing, as well as information boards with amusing illustrations that tell interesting facts about the river and its history. Aschau im Chiemgau also offers a variety of sports all year round, from paragliding, Nordic walking and clay pigeon shooting to the high ropes course and an outdoor swimming pool.
The picture-book village of Sachrang is part of the municipality and could not be prettier. So much so that the German Mountaineering Association crowned it a 'Bergsteigerdorf', or mountaineer village, in 2017. One of the reasons behind this honour is the Geigelstein nature conservation area, which is popularly known as the 'flower mountain' of the Chiemgau. The village was also home to miller, musician and polymath Müllner-Peter, who was a legend in his own lifetime. A museum dedicated to his legacy takes you on a journey back in time. This and so much more awaits you in the Prien valley.