Nesselwang - Halblech 42 kilometer
De tocht door de Ostallgäu is echt iets voor romantici. Tijdens een rondleiding door de kastelen Neuschwanstein en Hohenschwangau of het museum van de Beierse koningen, duik je in de sprookjesachtige wereld van koning Lodewijk II. Ook aan de Weißensee, Hopfensee en Forggensee kun je van romantische momenten genieten.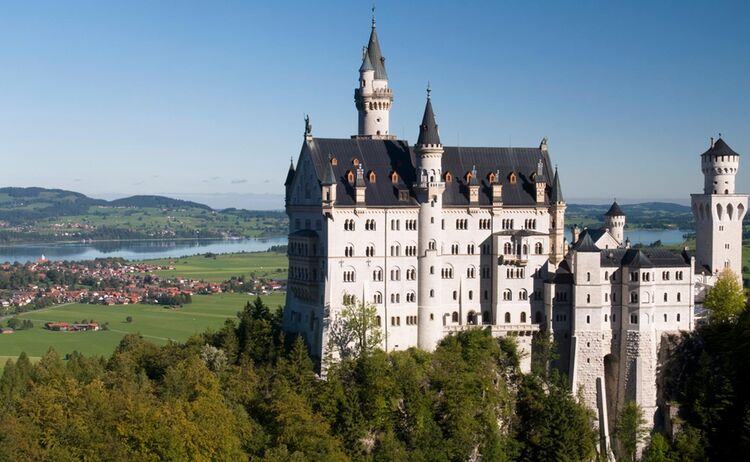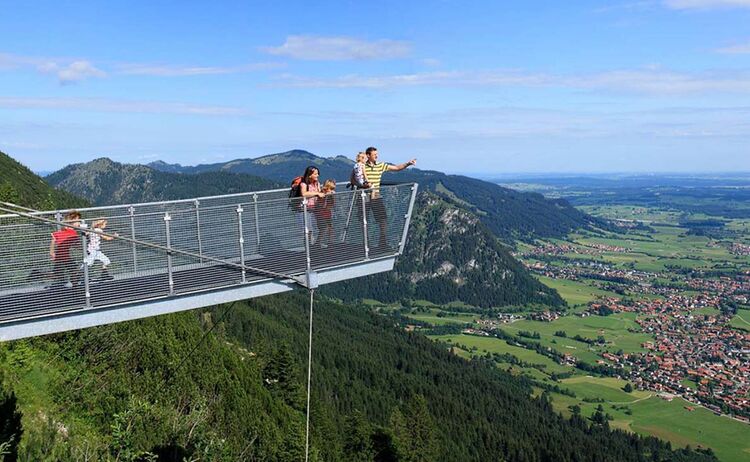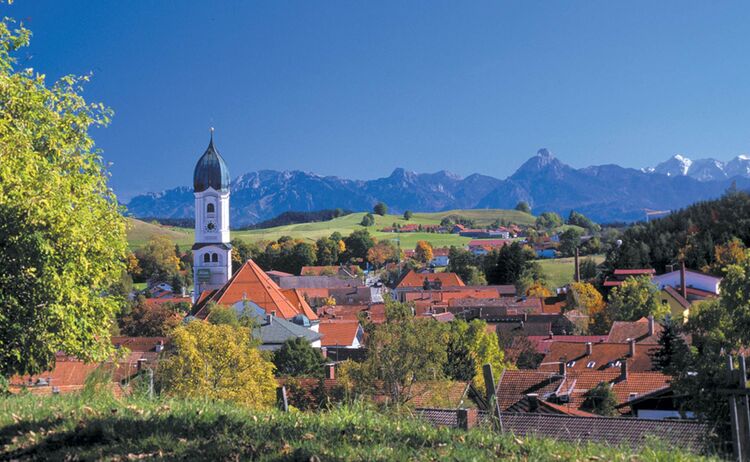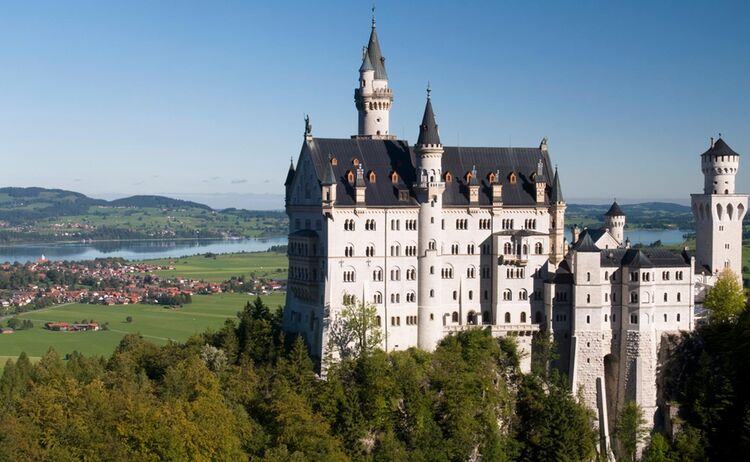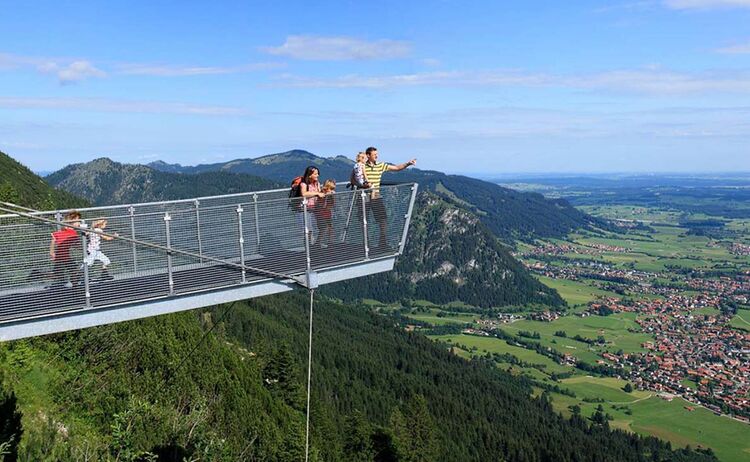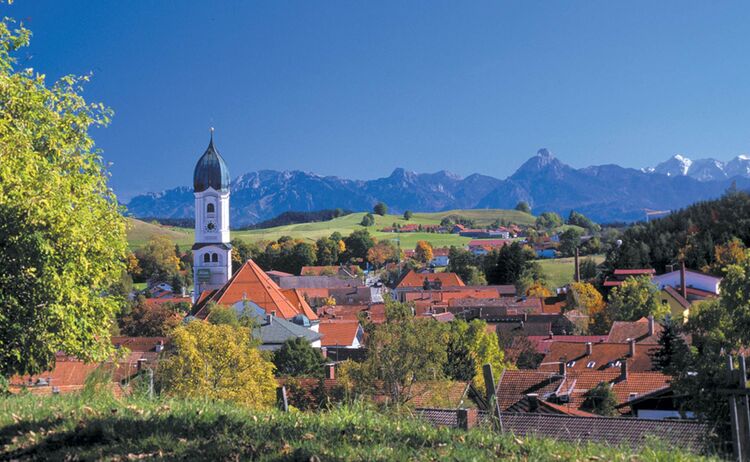 Vanaf Wertach komen we bij de Grüntensee waar we onze auto wellicht voor een paar uur kunnen inruilen voor een tweewieler. De gemeenschappen van Oy-Mittelberg, Wertach en Nesselwang hebben samen vijftien zeer aantrekkelijke en uiteenlopende fiets- en mountainbikeroutes uitgezet. De één is uiterst geschikt voor het hele gezin, terwijl een volgende juist de zeer geoefende fietser zal uitdagen. Bij elkaar kan er 580 kilometer aan routes en 12 kilometer aan hoogteverschil worden overwonnen. Door een helling op eigen tempo te beklimmen, voelt deze gelijk heel anders aan. Flink fietsen wekt natuurlijk de eetlust op en hoe kan die beter worden beteugeld dan met Allgäu 'kaas-spätzle' (een speciaal pastagerecht)?
Een onderwerp waar je in de Allgäu zeker mee te maken krijgt, is kaas. Onderweg zijn er talloze mogelijkheden om meer te leren over het kaasmaakproces en natuurlijk om er zelf van te proeven.
Pfronten, na Nesselwang het volgende dorpje op onze route, is gewijd aan de helende kracht van hooi. Dat komt exclusief uit onbegraasde én onbemeste bergweides die op meer dan 900 meter hoogte liggen. De onuitputtelijke helende kracht van het hooi uit de bergenweiden met zeventig verschillende soorten kruiden, grassen en medicinale planten, wordt op allerlei manieren ingezet. Neem bijvoorbeeld een 'hooistempelmassage' om de spieren weer los te maken na het autorijden!
De meren Weissenssee, Hopfensee en Forgenssee die langs de Alpenroute liggen, bieden talrijke mogelijkheden om een duik in koel water te nemen. In tegenstelling tot de berggebieden waar de zon zich vaak sneller verstopt dan u zou verwachten, bieden deze meren de mogelijkheid om u haast eindeloos te laten verwarmen door de zonnestralen van de lange zomeravonden.
Koning Ludwig II was helemaal weg van de plaats Füssen en zijn omgeving. Laten we in zijn voetsporen treden en een tocht maken door slot Hohenschwangau waar hij een groot deel van zijn jeugd doorbracht. Of laten we naar slot Neuschwanstein gaan, dat pas werd afgebouwd na zijn dood, voor een mooie blik op de omgeving. Maar bovenal moeten we ons wat meer focussen op de stad Füssen zelf.