Bochtenwerk op de Oberjochpas
Oberreute - Nesselwang 61 kilometer
De tocht door de Oberallgäu loopt via Oberstaufen langs de Große Alpsee naar Immenstadt, Sonthofen, Bad Hindelang en het Oberjoch richting Wertach. De Oberjoch-pasweg is een van de meest bekende recreatieroutes van Beieren. Of je nu een tocht met motorfiets of cabrio plant: de 106 bochten bieden absoluut rijplezier.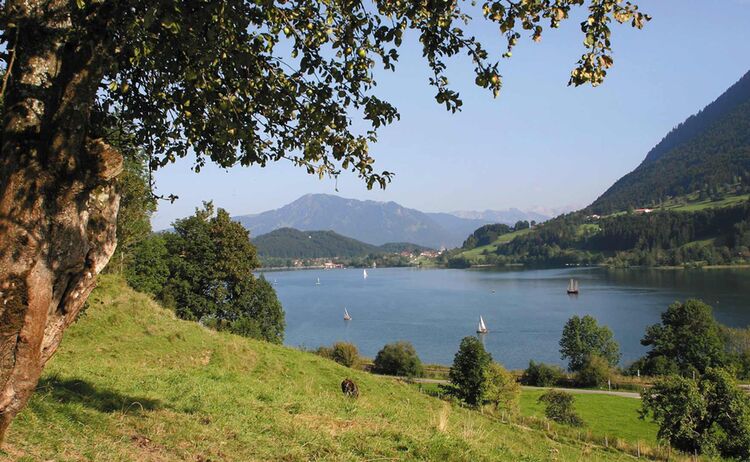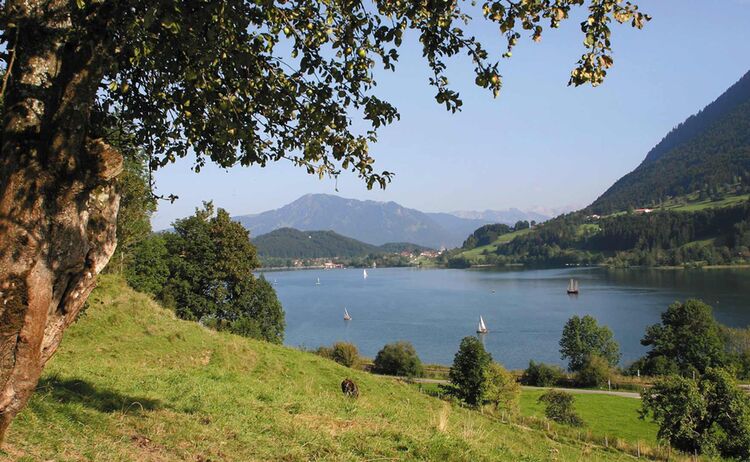 Via uitzichtpunt Paradijs - dat zijn naam dankt aan de fantastische panorama's over het nationale natuurpark Nagelfluhkette, de Oostenrijkse Vorarlberg en de Zwitserse Alpen - vervolgen we onze reis naar Oberstaufen. Naast het aanbod op het gebied van gezondheid en de vele recreatiemogelijkheden, stellen de gasten vooral de kwaliteit en het royale aanbod van luxe hotels en restaurants op prijs.
Vanaf Oberstaufen komen we eerst aan bij de Große Alpsee - het grootste natuurlijke meer van de Allgäu en vervolgens bij Immenstadt - een oude koninklijke stad met een kasteel, veel mooie pleinen en bezienswaardigheden. Via Sonthofen en Bad Hindelang naderen we de meest bochtige weg van Duitsland: de Oberjochpas die nog uit de Middeleeuwen stamt. Toen was het een belangrijke handelsroute door de Alpen.
Zo werden er in het jaar 1662 maar liefst 15.850 vaten met zout over de weg vervoerd (elk vat woog ongeveer 280 kilo). Niet minder dan 300 werkpaarden waren dag na dag in touw om deze taak te vervullen. Daarmee was het voor die tijd een drukke weg, hetgeen leidde tot regionale voorspoed.
In 1895 begon de aanleg van een nieuwe, bredere weg, die geschikt was voor zwaarder verkeer. De 300 meter verschil in hoogte werd overbrugd via 106 langzaam omhoog voerende bochten. De weg is zo goed geïntegreerd in het boerenlandschap dat hij er onlosmakelijk onderdeel van is geworden, net als de aangrenzende dorpjes en bergen.
Dus, autogordels vast en gaan! Maar vergeet niet van het prachtige uitzicht vlak voor de top te genieten (werp nog eenmaal een blik over de vallei), voordat de gemoedelijke afdaling begint door de alpenweiden naar Wertach.